Product description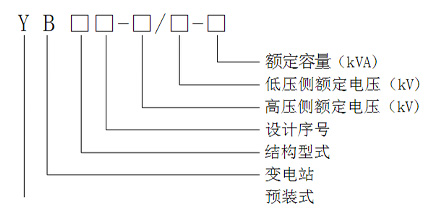 My company produces the European box voltage grade 6KV, 10kV, 24KV and 35KV. Box is mainly composed of four parts, high voltage switch cabinet, transformer, low voltage cabinet and a shell, wherein, shell material points: composite plate, stainless steel plate, composed of ordinary steel plate, galvanized plate, cement shell material. Power supply scheme with double transformer. There are a number of prominent features:
1) single channel ventilation and maintenance design.
2) switch cabinet level 10K.
3) high strength of the outer shell, cover with anti 10 wind design structure, shell rain ability.
4) coastal products can be designed anti-corrosion and anti riot design.
5) can design the air conditioning type, the interior whole decoration type pre installed substation.
6) can be used to dry transformer can also be used for oil immersed type structure.
7) stable and safe operation.
8) the product has a network of companies to prove.
technical parameter
High pressure unit
project
Company
parameter
Rated frequency
HZ
50
Rated voltage
KV
6 10 35
Maximum operating voltage
KV
6.9 12 40.5
Rated current
A
400、630、1250
Transfer current
A
1200-2000
icw
KA
12.5(2s or 4s)、16(2s or 4s)、20(2s or 4s)
Rated peak withstand current
KA
31.5、40、50
Power frequency withstand voltage - to ground and time / isolation fracture
KV
32/36 42/48 95/118
Lightning strike - the ground and time / isolation fracture
KV
60/70 75/85 185/215
Rated short circuit breaking current (current limiting fuse)
KA
31.5
Open off transformer capacity
KVA
2500
Rated voltage
KV
6、10、35
Transformer unit
Rated capacity
KVA
30-2500
Tap range
%
±2*2.5%、±5%
Linkage group
Yyn0、Dyn11
Impedance voltage
%
4、4.5、6、8
Rated voltage
V
220、380、690、800
Low voltage unit
Main circuit rated current
A
50-4000
Branch current
A
5-800
Rated short-time withstand current of main circuit
KA
15(1s)、30(1s)、50(1s)、65(1s)
Rated peak withstand current of main circuit
KA
30、63、110
Shell
Protection level (conventional products)
High pressure chamber IP23; transformer room IP33; low pressure chamber IP33
noise level
dB
≤50
Temperature rise level
10K